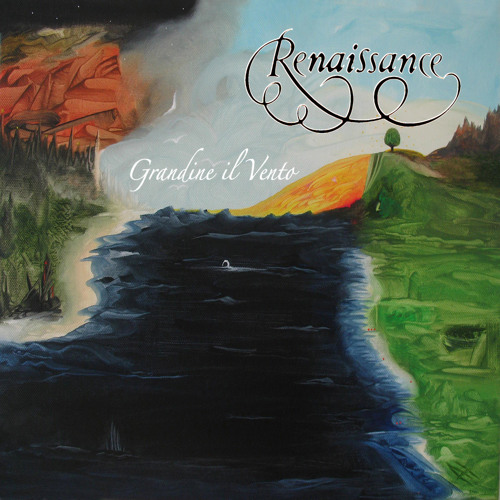 Renaissance will soldier on with the release of their latest album Grandine il Vento and a tour to follow. Annie Haslam recently wrote on the band's Kickstarter webpage:
Dear Kickstarters:
We are finally in the last stages of preparing for the release of Grandine il Vento. Yes, it's been a difficult few months; between Michael's passing and my back injuries I can think of happier times.
We thank you for your patience through this very difficult time and want to send you a preview of Michael's favorite track from the album, Cry to the World featuring Jethro Tull's Ian Anderson on flute! You can stream or download the complete track here.
We'll update you on the date that you'll be receiving the album as well as shipments of the other items included in your pledge. You will receive a survey form via Kickstarter soon to confirm your shipping address and for any other information we may need from you pertaining to your pledge.
We have lost Michael Dunford, but his incredible music lives on. As long as Renaissance keeps touring and fans keep loving our music, neither his spirit nor ours will ever wane.
All make-up dates for last fall's postponed shows are confirmed and listed on our tour information page.
Thank you again for making Grandine il Vento a reality.
Annie
Here's where you can listen to or download the song,
https://soundcloud.com/#renaissancetouring/renaissance-cry-to-the-world-featuring-ian-anderson/s-B15dH
. Enjoy!